Providing a better shopping experience than competitors is the constant direction for a mall to make efforts, and the realization of this goal requires a combination of professionalism, resources, technology and innovation.With the replacement of consumers and the structural adjustment and growth slowdown of China's economy, the commercial retail market has also ushered in its own era of change. The rise of Internet fundamentally changes consumer habits and competition among projects.
Before the digital tools were available, the "customer-centric" initiative was not effectively implemented, and the current mall managers can have more detailed insight into consumers, and at the same time, under the "customer-centric" initiative, it is likely and necessary for them to provide more timely and unbounded services in online and offline manner, and thus a new digital business operation era has come into being.Under the new environment, store managers can no longer follow the old habits or intuitions, and only by adopting wise and innovative strategies and transforming business methods can they seize new opportunities.
RET is the earliest advocate and practitioner of smart business operations in China. It combines our industry expertise and resources with our technical know-how in the field of digital innovation to continuously create surprises for the industry and customers. After experiencing the practice and improvement of 136 million square meters of commercial area, we have made exciting progress in three important directions: digital decision-making, Internet investment promotion, and event content operation and have successfully incubated four new technology and cultural companies leading in vertical fractionized capabilities. Therefore, RET's business management has evolved into a smart system based on data algorithms and content IP, providing agile methods for stock business from operation diagnosis, customer operation, tenant management to fully entrusted diversified services. Moreover, we continue to cooperate with more than 50 customers such as China Resources MixC, Wanda Plaza, COFCO Joy City and Mega Incity.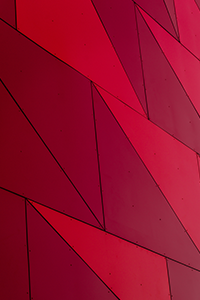 Typical Problems in Operation Management
On the one hand, a successful shopping center needs to be sensitive to maintain responsiveness to changes in consumer demands and maintain agile and continuous adjustments: maintain the most dynamic brands and remove brands that are no longer favored by consumers; on the other hand, based on consumer value orientation, it should use IP and cultural contents to create alternation events and scenarios, use data to make rational measurement of planning direction and effect evaluation.If it is impossible to dynamically maintain the place and function in response to consumer needs, the mall will gradually lose attraction to them, triggering a series of decline in business performance.In the past, when the data on consumer behavior were hard to obtain, business operation became an "artistic" job that was difficult to master and heavily relied on personal experience; today, when digital decision-making is increasingly sophisticated, many of these problems have already been accurately defined and resolved:
After the opening, the flow of people quickly declines

The problems such as insufficient brand mix, insufficient opening preparations, and insufficient promotional activities occur collectively, resulting in consumer dissatisfaction;

Competitive shopping centers conduct confrontation and blocking activities, resulting in the drain of a large number of customers;

The moods of some merchants fluctuate and the negative atmosphere spread.

Promotional expenses are high, but customer flow and conversion are slow to increase.

Prior review of promotion planning is insufficient and digital measurement of input and output afterwards is short of;

The main purpose of the event is not in line with the tone of the shopping center and the commodities, resulting in insufficient sales power;

The selection criteria for event suppliers and solutions are unclear and the results cannot be controlled.

Rent increase is not satisfactory:

Lease negotiation and control are insufficient, making the rental increase lower than the industry's general growth criteria;

Being short of effective price increase strategy, rent increase faces the risk of loss of important tenants;

When a new well-known brand is introduced in case of lease replacement, it still has to face unequal conditions and pay high costs.

It is difficult to introduce vibrant new merchants, and the attraction of shopping centers is declining:

New brand resources are scarce and it is difficult to support the effective change of tenants;

Brand recognition of shopping centers is insufficient, and investment promotion is difficult;

The investment promotion competition is furious in the market, and the project's advantage against ideal brands is not obvious.

It is not enough to collect massive consumer data and mine application capabilities:

The shopping center is equipped with intelligent facilities, but only the data in the shopping center cannot provide in-depth portraits of consumers;

The data from different sources is difficult to generate synergistic value, and it is impossible to give pragmatic guidance to operational decisions;

Through the data, we can see the optimization efforts of shopping centers, but they are short of the ability to take actual actions to improve their operation performance.
RET solutions
Whether a shopping center to be opened or the one to be improved, many superficial problems are not the essential problems. For example, the problems of decline of people flow and low sales conversion often have deeper reasons behind them, and may different problems have the same reason behind them, which cannot be found unless by professional team with in-depth insight.In the field work of business management, RET integrates the fine operation thinking of Internet products into the successful practice of physical business, and gathers the resources of hundreds of thousands of our brand and industrial chains to match all aspects of customers from the project opening to demand upgrading. As a result, we can not only help the project solve the challenges it faces, but also define the long-term future-oriented operation strategy for the project:
Refined Operation Iteration Based on "Seed Customer Group"

Seed customer group selection and shopping experience comprehensive test;

New promotion event and new service customer group testing;

Customer group simulation test for brand adjustment.

Shopping Center "Personality" Shaping and Value Proposition Communication

Establishment of shopping center values and IP creativity;

Story content creation and scenario design;

Event planning and communication channel planning.

Digital Operation Decision Model Construction:

Break the information island and dig deep into valuable data in all links;

Integrate and process multiple external data such as internal data, SaaS applications, and Internet platforms;

Build business insights that fit the project and quickly cover data decisions in different job application scenarios.

Offline and Online Customer Diversion and Maintenance

Online customer group interactive product planning and operation of shopping centers;

Diversion and promotion of online and offline inter-industry platforms;

Stratification of customer groups and traffic monetization strategy.

320,000 Full-channel Brand Database Investment Support

Quickly reach fresh brands that meet the positioning proposition;

Pre-investment promotion arrangements for store brands 12 months in advance;

The unique fine matching of brands and stores' big data algorithm.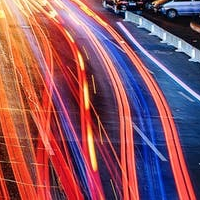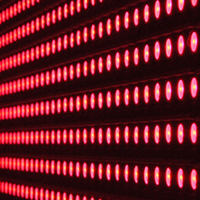 Measurable Results
In the era of the mobile Internet, when shopping centers may use intelligence to capture customer behavior data, the focus of shopping center operations has already returned from "commodities and places" to "people".How to start from people, how to introduce more suitable brands, how to start from people to create more suitable scenarios, and how to maintain communications and services during customer departure have changed profoundly from before.Therefore, the mall has become an entrance to establish a connection, and the existing spaces, goods and services of the mall have become local service providers under this connection; and the expansion of the new value chain and the spread of atmosphere have brought new possibilities.RET solutions to the business operation problems not only focus on the best current performance, but also help malls identify their digital maturity and create value results for the project that exceed the usual operations:
Build future-oriented digital operation capabilities;
Dynamically maintain the leading portfolio of project brands;
New performance growth curve based on mall service and traffic realization;
High-standard consumer identification and satisfaction;
The best guarantee for the conditions of properties, equipment and facilities.