To gather outstanding talents in the industry and build an organization with a more integrated technology and expertise from a global perspective, we must have a pure internal atmosphere that encourages changes.RET, such an active self-organization system, makes the spark of innovation burst out at all stages of service. Our values and vision represent the positive force and guide RETers to move forward with heart and soul.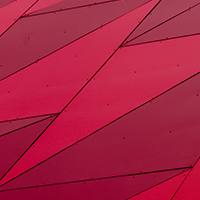 Positioning
Full-channel Service Providers for Brands and Stores
Integrate online and offline channels, based on transaction generation data and consumer behavior data, provide brands and stores with full services from strategy to operation, and create a new low-cost and efficient business operation experience.
Vision
To be the largest e-commerce service provider.
A company born for innovation, a team with a sense of achievement.
A leader in the creation and practice of commercial "Internet +".
The opportunity of the times under the global digital wave.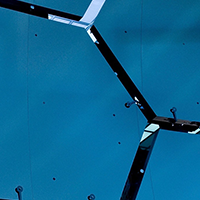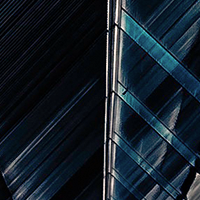 Mission
To create new commercial value
Create

Invent and create something unprecedented.

Commercial

Commercial assets are the target and industry we always focus on.

New

Better than now.

Value

The usefulness of things.
Core Values
Customer First, Teamwork, Change, Highest Standard, Passion, Decency, Innovation
Customer First

1. Think from the standpoints of customers, and on the basis of adhering to the principles, ultimately satisfy customers and the Company.
2. Respond to customers' doubts in the first time without delay;do not disturb customers due to internal disagreements.
3. Suit the action to the word and do not over-commit to customers.
4. Abide by business ethics and observe the principle of confidentiality regarding customer information.


Teamwork

1. Actively integrate into the team, take responsibility actively, do not blame, and use the best efforts to ensure the best results of the team.
2. Fully participate in team discussions before making a decision. After making a decision, no matter whether the individual has any objections, they must be fully supported in words and deeds.
3. Argue on the spot if there is a problem, and solve it with the related parties in person, do not let the problem stay overnight, do not discuss the right and the wrong behind others.
4. Do not bring personal likes and dislikes into work, take into account the overall situation, and fully embody the principle of "concern oneself with facts other than individuals".
5. Communicate efficiently, express accurately and feed back in time.


Change

1. Adapt to the daily changes of the Company, understand the reasons behind the changes, treat them rationally, communicate fully, cooperate sincerely, and do not complain.
2. As for difficulties and frustrations caused by changes, make a self-adjustment properly, and positively influence and drive colleagues.


Highest Standard

1. Fully prepare before seeing customers, dig deep into the essence of their needs, and let suggestions reach decision makers quickly.
2. With advanced service awareness, fully simulate customer demand scenarios, and try to help customers solve problems.
3. Can prioritize work according to priority, and do the right thing.
4. When delivering results, communicate smoothly to achieve a full consensus.
5. Results-oriented, gain personal growth in the process.


Passion

1. Face work with a positive and sunny attitude, drive oneself, pursue excellence, and desire victory.
2. Fight high in the face of challenges, and never give up when encountering difficulties and setbacks.
3. Maintain a constant curiosity about the unknown world.
4. Constantly set higher goals. The best performance today is the minimum requirements tomorrow.


Decency

1. Do not bow to superiority, do not have flattery, do not cover up, and keep deeds consistent with words.
2. Through the correct channels and processes, express their views accurately, express criticisms and make corresponding suggestions at the same time.
3. Do not disseminate unconfirmed message, do not irresponsibly discuss people and things behind; can instruct others positively; and, for any comment or feedback, "correct the mistakes, if any, and keep the good record if none has been committed".
4. Have the courage to admit mistakes, dare to take responsibility, and correct them in time.
5. Cherish and maintain RET's goodwill, and resolutely stop the exchange of unjustified interests and any behavior that harms the Company.


Innovation

1. Don't repeat;don't have blind faith in existing experience but constantly try new methods to create value for customers.
2. Actively treat trial and error, and tolerate failures.
3. Keep open learning mindset and focus on the improvement of thinking ability.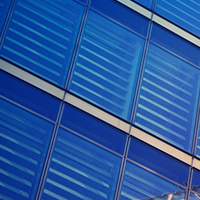 Our team will provide customers with specific and quantifiable results
Contact us